Nutritional cleansing
Do you think that cleansing is way too difficult? Well… for most people it is very difficult to complete any of the cleansing that I have shared over the past few blogs posts. One of the easier cleanses that I do share with my clients is a Nutritional Cleanse. Nutritional cleansing is a simpler and easier process to cleanse your body of the dangerous toxins. The difference between nutritional cleanses and the previous cleanses or fasts… is that where the others may end up depleting the body of nutrients… the nutritional cleanse ensures that the body is receiving the correct nutrients by consuming a specific formula.  This process cleanses the body on a cellular level and not through waste.
In other words, a lot of cleanses will run right through you so to speak by spending a great deal of time on the toilet or in the bathroom. Nutritional cleansing will cleanse and replace the toxins in your cells with the proper nutrients it needs to sustain a healthy and vital presence.  Therefore, there are no extra trips to the bathroom… and some feel that they aren't starving themselves because they will be taking in nutrients and calories.  In fact, a lot of people who go on the nutritional cleanse end up having more energy through the process than the other forms of fasting that we had discussed.
The particular nutritional cleanse that we recommend is from Isagenix. Now… I am not here to promote Isagenix as the best nutritional cleansing program out there. I am sure there are other nutritional cleanses and programs that offer the same type of benefits. But… I will not share my thoughts unless I have personally done or do something that I know can benefit the people I coach and teach. This particular nutritional cleanse is something that my family and I personally experience and do… even today. I have also shared and witness hundreds of my martial arts students and coaching clients receive tremendous amount of weight loss… detoxify their body and most of all look and feel amazing. They have a 30 day program that is extremely effective.  In fact, we have had clients that have lost over 25 pounds in a thirty day period while increasing their energy and their health. These results mostly took place with our adult martial art and kickboxing students within our organization… so they were exercising 2-4 times per week and completing the 30 day cleanse at the same time. We have found that it allows people to follow an easy system to cleanse, detoxify and take in the proper nutrients while losing weight.
This was one of the Isagenix winners in their weight loss contest! Pretty crazy right?
How Does It Work?
The nutritional cleanse from Isagenix is a meal replacement program based on seven nutritional products:
Isa-Lean shakes: Isa-lean shakes are meal replacement shakes that have the proper nutrients that you will need with 24 grams of high-quality whey and milk protein, energy-fueling carbohydrates, good fats, filling fiber, and a full array of vitamins, minerals, and enzymes packed in under 300 calories per shake.    Replacing two meals a day with an IsaLean Shake while on an Isagenix Cleansing and Fat Burning System enables you to easily reduce your caloric intake without sacrificing nutritional needs. IsaLean Shake helps form the foundation of your weight-loss program, and once you've reached your weight-loss goals, replacing one to two meals a day will help you maintain your weight and performance. I personally do not need to lose weight… but drink an IsaLean shake with wheat grass, spinach, beetroot and turmeric powders that I add into it every morning. I personally have been using these shakes for years… that is the only reason why I share them with my students and family. My children drink one shake per day before they go to bed.
Cleanse for Life: is neither a laxative nor a diuretic, but rather a whole-body nutritional cleansing drink formulated with natural ingredients shown to support your body's ability to cleanse toxins that cause oxidative stress. Cleanse for Life is essential for Cleanse Days, but can also be enjoyed as an everyday drink, and provides the nourishment, antioxidants, and support for healthy detoxification.
Ionix Supreme: is a nutritional supplement that will provide you with an array of natural fruits and vegetables that will give you lasting energy all day long. It is designed to normalize and balance your body's systems and support its ability to combat the effects of stress. Taken daily and as part of Cleanse Days, Ionix Supreme promotes overall health, sharpens mental focus, and quickens recovery. I typically add this to my protein powder shake after I exercise or complete weight training.
Isagenix Snacks: These chocolate, vanilla, or berry wafers contain a perfect balance of nutrients in minimal calories. Isagenix Snacks™ offer support on Cleanse and Shake Days by helping take the edge off hunger just enough to banish cravings.
Natural Accelerator™ naturally aids the body's metabolism to help you burn fat.
IsaFlush IsaFlush® combines half of your daily need for magnesium with gentle cleansing herbs and ingredients to aid in digestive regularity and improved overall health. A balanced digestive system improves the body's ability to absorb nutrients and eliminate waste.
Replenish Replenish™ is a hydrating sports drink that delivers optimal levels of electrolytes and carbohydrates to replace, re-energize, and rehydrate the body during exercise. Replenish can be used on Cleanse Days if you are exercising.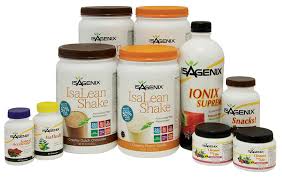 How Do you Do It?
The Isagenix nutritional cleanse is 30 day system and will provide great benefit. There are three different days that in the process.
Pre-cleanse Day: This is where you would have two meal replacement shakes and a sensible meal limited to 800 calories.
Shake Day:  Replace conventional meals with 2 IsaLean Shakes per day and 1 healthy,  low-glycemic, 400- to 600-calorie meal. Most people enjoy a shake for breakfast, plan their meal for lunch, then enjoy another shake for dinner. But you can easily plan your one meal for either dinner or lunch— it's your choice!
Drink 1 serving of the Ionix Supreme before your shake and take 2 Natural Accelerator capsules (1 in the morning and 1 in the afternoon). You can also plan 2 snacks a day… one mid-morning and one mid-afternoon. Then before bed…take 1-2 IsaFlush capsules with 8 oz of water. Lastly… always drink ½ your body weight in ounces of water!
NOTE: For your 400- to 600-calorie meal on Shake Days, whether it be for lunch or dinner, make it balanced. That means being nutrient-dense and containing the right balance of protein, carbohydrate, fat, and fiber.
Cleanse Day:  This is where you will consume two to four ounces of the Cleanse for Life with light snacks throughout the day.  The snacks should be snacks that are healthy and easy to digest.  On the thirty day cleanse, there are four cleanse days in the process spaced out evenly.
4 deep cleanse servings: 1 in the morning 1 at noon 1 late afternoon 1 at dinnertime
Drink 1 serving of Ionix Supreme when you wake up and (optional) in the early evening and take 2 Natural Accelerator capsules  (1 in the morning and 1 in the afternoon).
Always drink ½ your body weight in ounces of water!
You can have 4 to 6 Isagenix Snacks™
Choose 2 snacks a day from the options below: one mid-morning and one early evening.
Take 1-2 IsaFlush capsules with 8 oz of water before bedtime.
Snack Options:
1-2 IsaDelight (Milk or Dark Chocolate)
¼ apple or pear
 1 serving of Replenish (if exercising)
A 2012 study from the University of Illinois at Chicago found an average weight loss of 9 pounds with an average visceral fat loss of 2 pounds after 30 days on an Isagenix system. Results may vary based on your own individual metabolism and energy expenditure.
What Do I eat Before or after a cleanse?
Recommended alkalizing foods post cleanse: broccoli, cauliflower, cabbage, beet greens, carrot tops, celery, caligreens, cucumbers, kale, lettuce, mustard greens, dandelion greens, green peas, peppers, all sea veggies, sprouts, squashes, alfalfa grass, lemon, avocado, tomatoes, limes, and asparagus. (Use organically grown vegetables whenever possible). Recommended alkalizing beverages during the cleanse: Wheat grass, water with lemon, green juices such as celery/cucumber. Begin super-hydrating.
Recommended alkalizing oils: Flax seed oil and coconut oil.
Acidifying foods to avoid: dairy, milk, cheese, ice cream, all animal proteins, pasta, all sugars, (fruit, candy-chocolate, sweets, maple syrup, NutraSweet, aspartame, soft drinks, real sugar, fruit flavored drinks and juices), alcohol, coffee, tea, and food with fungal content (peanuts, corn, mushrooms).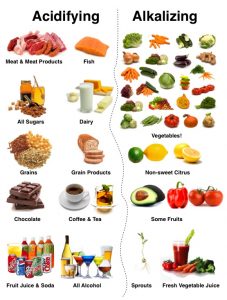 The Isalean shakes and Cleanse for Life offers a number of healthy benefits:
Helps increase energy and endurance
 More effectively lose unwanted fat and inches when combined with proper diet and exercise
 Increases resistance to oxidative stress
Improves mental and physical performance
Strengthens the immune system
Supports heart health
 Aids digestive health
* These statements have not been evaluated by the Food and Drug Administration. Isagenix programs and products are not intended to diagnose, treat, cure, or prevent any disease.
The 30-Day System I have found is the most popular and easiest weight-loss and detoxification solution for people starting on their weight-loss journey! Even though I share other alternatives to cleansing and fasting… many that I still currently do… I have seen this work. Of course… there is an investment in doing this 30 day program. But… the amount of money I know I spend on groceries for my daily meal plans…is more expensive than what a 30 day cleanse costs per day. So it ends up being an investment into your health…so what's that worth?  My objective was to provide different options and alternatives throughout these blog posts as I have been discussing detoxing and cleansing solutions.
Ultimately…  by using either this system or any other options I discussed … you will gain deep familiarity and confidence in improving your daily lifestyle as it relates to health and nutrition. Most of all… you will establish new habits that will support you the rest of your life as part of a new foundation for healthy eating. For more information visit www.umac1.isagenix.com.

Tips from this article
Drink plenty of purified water to improve your skin, boost your immune system and mood as well as aid in weight loss. To determine the minimum amount of water you should drink daily, weigh yourself and divide your number in pounds by two. That's how many ounces you should drink per day.

If you're going to exercise, do so gently. Your body needs time to rest and rebuild. Try gentle stretching, short walks in the fresh air or yoga on cleansing days.

Stay busy. Find activities to do outside of your home or enjoy a day at the spa on deep cleansing days.