We Preach What We Practice
As Martial Arts Masters…
As martial arts masters with more than 35 years of individual Taekwondo experience and owners of United Martial Arts Centers throughout the Northeast, we respect and harness the principles of Taekwondo. We breathe mindfulness and balance into every aspect of our clients' lives—from challenges at home, in the office, and anywhere else they may arise. We practice active meditation throughout our daily lives, and teach you the same, to keep us present and in touch with what is most important. We use our deep-seated roots in Martial Arts to influence how we approach and embrace life and wish to instill the same in you.
As Extreme Athletes…
As extreme athletes and outdoorsmen, we summit mountains every day. We mean both metaphorically and literally. Chris has even climbed Kilimanjaro, Everest Base Camp, and the world's largest active volcano, Cotopaxi. It is through our adventure sports that take us around the world that we learn how to approach life. Competitive by nature, we thrive on physical challenges and apply that same energy and enthusiasm to our work life and home life. We believe wholy in health, wellness, fitness, and vitality. It is what nurtures and feeds our drive to push ourselves to the limit, and we will teach you the same.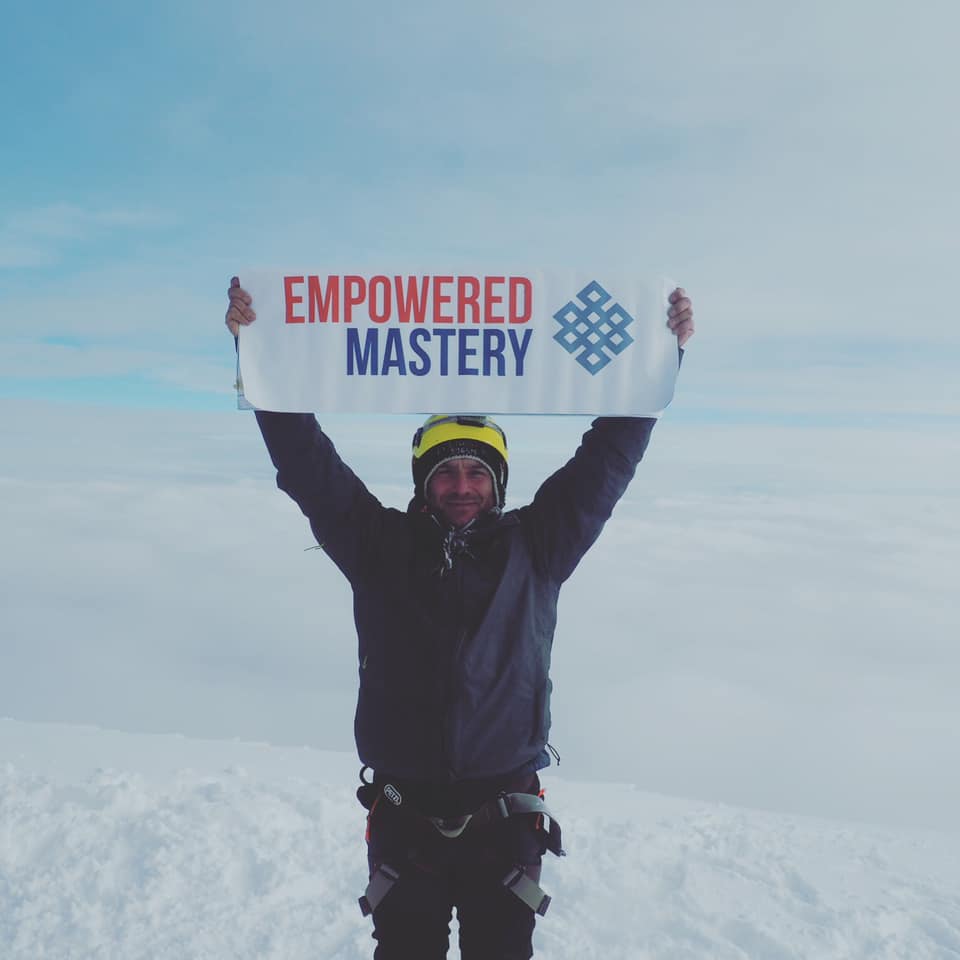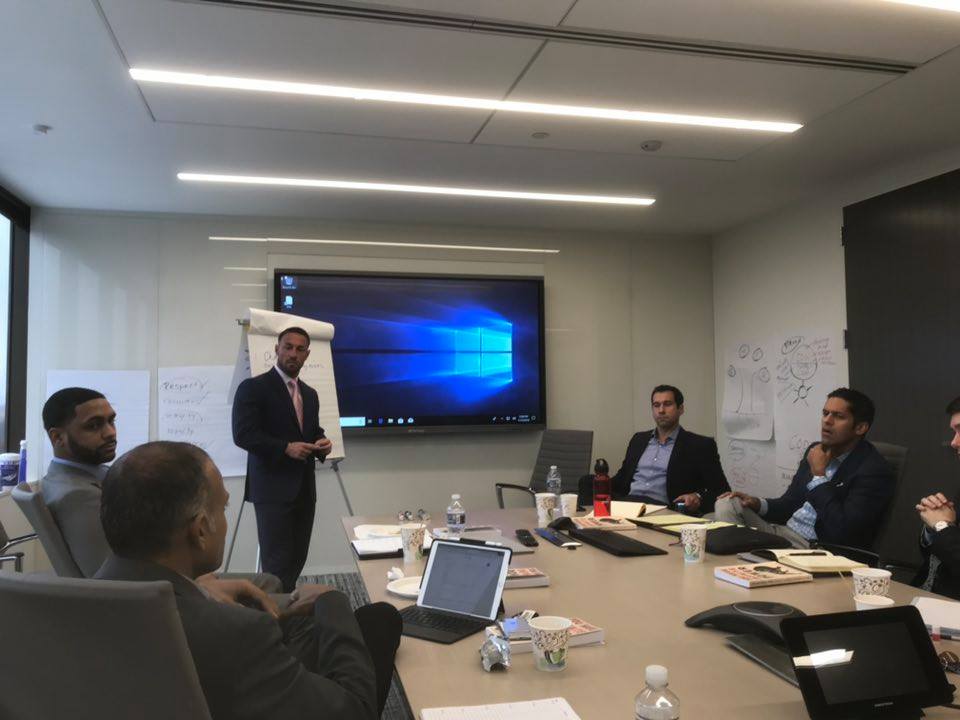 As Successful Entrepreneurs…
As successful entrepreneurs and real estate investors, we have established nationally recognized businesses, made sound, lucrative investments, and continue to reinvest our success into other growth opportunities. We want to share our secrets of success—and yes, just as importantly, our failures—to guide you through your own professional milestones and help you meet your true career potential.
As Happy Husbands & Fathers…
As happy husbands and fathers, we are dedicated family men who have found that sought-after work-life balance that prioritizes family, joy, and fulfilment while allowing us to meet our potential as professionals. It is a gift to have achieved this balance, and we want to bestow this gift on you.
Paul Melella Jr.
Cofounder, Empowered Mastery
---
Paul Melella Jr. is a founding business and personal development coach at Empowered Mastery. He has spent the past 20 years traveling the world, studying the most influential leaders of peak performance, personal growth, and healthy living. Working primarily with professionals and entrepreneurs, Paul provides his clients with the necessary tools and mental fortitude to live a life of passion and purpose.
Beyond his corner office door, Paul is a bestselling author, real estate investor, 6th degree black belt in Taekwondo, nine-time New York State Champion, and an active athlete competing in half marathons and X Terra off-road triathlons. He was the 2014 USA Cycling Cross Country Mountain Bike National Champion at the age of 40.
Paul is the co-founder of United Martial Arts Centers—with the No. 1 ranked program in the nation—and owns locations in Carmel, Fishkill, Newburgh, and LaGrange, NY. Each year, Paul donates more than $20,000 in scholarships so that children can benefit from his martial arts, leadership, and character development programs. He additionally donates his time to local schools as an inspirational speaker and anti-bullying advocate. Paul resides in Putnam County, NY with his wife of nearly 20 years and their two children.
Specialties: Inspirational speaking, no-bullshit leadership training, healthy lifestyle and physical training, alpha entrepreneurship, martial arts mindset for peak performance,  mindful meditation, and business strategies.
Chris Berlow
Cofounder, Empowered Mastery
---
Through Empowered Mastery, Chris has traveled the nation to lead seminars, corporate workshops, and private coaching to teach and inspire those how to transform their lives, live with vision, and achieve boundless success.
Chris is a respected real estate investor, philanthropist, 6th degree black belt in Taekwondo, a national medalist, and an avid practitioner and instructor with more than 35 years experience. Chris's nationally recognized schools—the United Martial Arts Centers in Briarcliff, NY and Shrub Oak, NY—are decorated with national awards including "School of the Year." He, along with the martial arts organization, has raised more than $100,000 for the Leukemia & Lymphoma Society and other charities.
Chris is the author of three books including "Mindful Meditations for Busy Lives" and "It's Not about the Belt," which became the No. 1 Hottest New Release on its Amazon debut date and a top 20 bestseller.
When Chris is not blazing business trails, he can be found on real trails hiking and backpacking in the Hudson Valley and abroad. His expeditions include summiting Everest Base Camp, Kilimanjaro, and Cotopaxi, the world's largest active volcano. Chris lives in Briarcliff Manor, NY, with his wife of 25 years and five children.
Specialties: Entrepreneurship, work-life alignment, positive mindset and happiness coaching, healthy living, mindful meditation, naturalism, martial arts mindset training for multi-dimensional success, inspirational speaking, and business strategies.